Thermal Transfer Ribbons (TTR)
Thermal transfer printers work by applying heat to a ribbon made of wax or resin-based ink. The heat applied by the thermal print head melts that wax or resin onto the paper or label surface, creating your printed image. Below, we outline the properties of each ribbon type and which jobs they're best suited for.
What you use the labels for determines the strength and durability you need from your thermal transfer ribbon. Finding the right printing ribbon can be an important step in ensuring your labels are scanable, readable, and reliable. There are three broad categories available, each serving a different purpose. They are: full wax, wax/resin, and full resin which are subdivided as per your industry requirements and applications.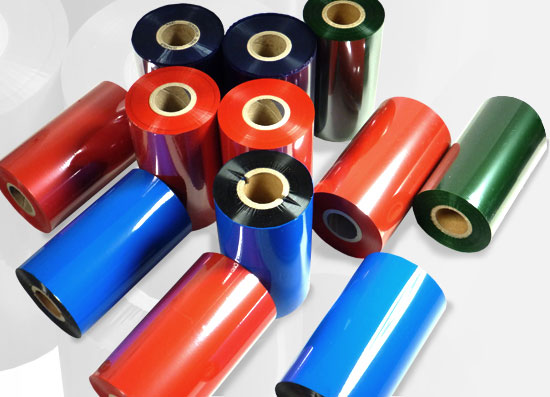 | Exposure To | Full Wax | Wax-Resin | Full Resin |
| --- | --- | --- | --- |
| Indoors | | | |
| Moisture | | | |
| Light handling /scratching / abrasion | | | |
| Sunlight | | | |
| Moderate temperature changes | | | |
| Water | | | |
| Chemicals | | | |
| Medical applications /machines | | | |
| Outdoors | | | |
| Heavy handling/scratching / abrasion | | | |
| Extreme temperature changes | | | |
| UV exposure | | | |